Stuck At Home? Start A New Series!
Critically acclaimed and heralded.
"Must Read for the Summer!"
Times Weekly
"Pulse quickening, blockbuster perfection"
Nspire Magazine
Will Dreamly Arts Publishing is giving away complimentary copies (while supplies last) of part one in award winning author Michael B. Koep's psychological thriller series The Newirth Mythology.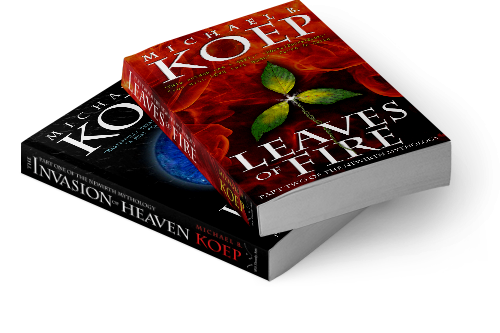 Snag part two with your FREE copy of The Invasion of Heaven and we'll take care of the shipping!
Don't forget to check out part three (released in mass summer of 2022).
Don't forget to like us!
Already a fan? Share us instead.

Audio more your style?
Enjoy a multi voice cast production and download on audible, or purchase on disc. Buy on Amazon today!
Other Titles You Might Like